Photo Gallery — September 2005
IN THE CURRENT ISSUE OF BOWL MAGAZINE....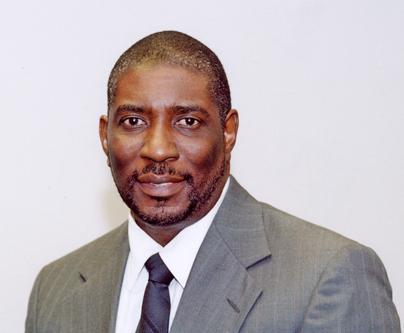 Ronald McGregor will be inducted as the 100th member of the NCABA Hall of Fame on October 15 at Rosecroft Raceway in Fort Washington, Md.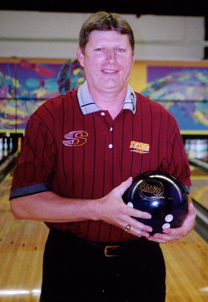 Paul L. Rumbaugh II set NCABA and Virginia records with his 879 series rolled June 30 at Libery Lanes Stafford. (Photo by Ted Gruszkowski Jr.)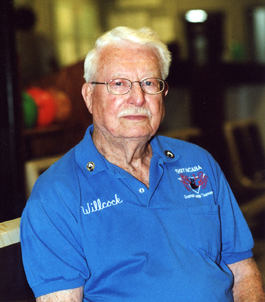 Jim Willcock, who this season is bowling in the same league for the 60th consecutive year, is the subject of the "Mini-Bio."





















Erin Gore provides "The Best Bowling Tip I've Ever Received."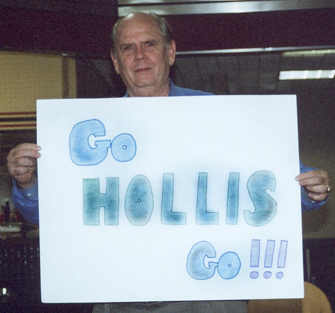 Hollis McMullen, who reached the Round of 8 at the PBA Manassas Senior Open, holds a sign that was displayed by a fan. Click here to read McMullen's comments immediately following his bowling.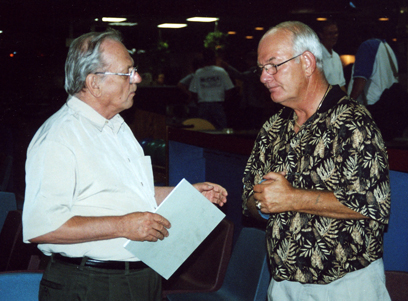 Potomac News bowling columnist Ted Gruszkowski Jr. (left) chats with 2005 PBA Senior Manassas Open champion Ray Johnson.




















---
AT FORT BELVOIR....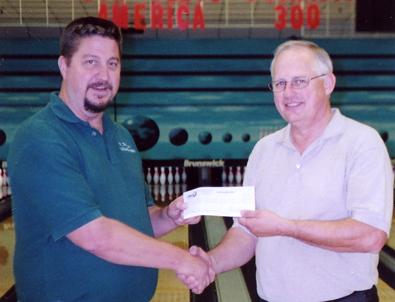 Manager Brian Johnson (left) presents a $1,500 champion's check to Steve Jones, Berlin, Md., winner of the PBA South Region Fort Belvoir Senior Open. (Photo by Ted Gruszkowski Jr.)




















---
AT BOWL AMERICA DRANESVILLE....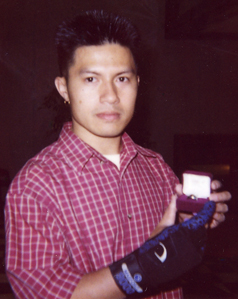 Phouvilay Khounesavath displays the ring he earned for his perfect game. (Photo by Timothy Bailey Sr.)




















---
Photo Gallery — Summer 2005
Photo Gallery — May 2005
Photo Gallery — February/March 2005
Photo Gallery — November 2004
Photo Gallery — September 2004
Photo Gallery — Summer 2004
Photo Gallery — April/May 2004
Photo Gallery — February/March 2004
Photo Gallery — December 2003 / January 2004
Photo Gallery — October/November 2003
Photo Gallery — August/September 2003
Photo Gallery — Summer 2003
Photo Gallery — April/May 2003
Photo Gallery — February/March 2003