Hollis McMullen: "I did pretty good"
NCABA member Hollis McMullen of Rockville, Md., had his best finish ever in a PBA Senior Tour event, reaching the Round of 8 in the PBA Senior Manassas Open before falling to eventual champion Ray Johnson. McMullen talked briefly to BOWL Magazine editor Bob Cosgrove immediately after bowling.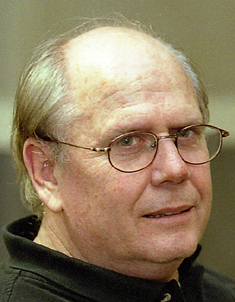 Evaluate your performance this week.
Very well. I did pretty good. I had a good shot the whole time. I made a lot of mental mistakes, but I was able to have a good shot on the outside, and I was able to do very well. I bowled against the best players in the world, and I did okay.
What were your expectations entering the tournament?
Yes, I wanted just to cash, so anything above cashing was great. I just wanted to make a showing because I have run the event each year, I've sponsored the event and bring all the guys into town. It's great to see them all here.
When did you think you do more than simply cash?
When I made the Top 32. My first match was with Hall of Famer, you know, PBA superstar Bob Chamberlain, so I said, Well, if I get by Bob, wonderful, because he's an incredible bowler. I got lucky; I got by Bob.
Then I had to bowl Lee Brosius, one of the local favorites. He's as good as anyone out here—he's actually a professional amateur, really. He bowls all the High Rollers—he's really, really good.
Then I had Mr. Eagle. What can you say? He's incredible.
Then I had Ray [Johnson], and he had a really good shot in the first two games and then it kind of went away. Then I think the heat finally caught up to me, and the legs started going, so I wasn't able to push off like I normally would, so it was hard to keep the ball in play and get the ball down the lane and project it. I just couldn't get it down. He played good and made the shots when he needed to make them, and he advanced to the Top 4.
But I got to the Top 8, and that's my best finish ever. I'm quite pleased with that. Of course, I would have loved to have won, but when you come out here and bowl these guys, there's no cakewalk anywhere out there. I took him to five games—that's pretty good.
How were the lanes for you today?
On the low end of the house, they were the same as they were last night, and that was one of the main reasons I was able to do so well against Dale [Eagle]. You give me anywhere from the gutter to two or three [board], then I've got a chance to beat anybody—I can run that rail pretty good. Down here [on the high end of the center], there was no way—impossible—to get that ball on the outside, so I had to make an adjustment. I tried the first game—a buck 50. Then I tried the second game and was a little bit all over the place. The next two games, I was sort of able to get some sort of facsimile of the shot. That last game … was tough.
How do you view your position on tour after this week?
I think that if given certain conditions, and I say that, you know, quite honestly, these guys out here play a whole variety of conditions extremely well. It's the same guys at the top every time. I've played on those conditions and don't do well unless I can get the ball outside because I get the good carry from out there. But these guys … I would like to say that I could compete with them, but I can compete with them on certain kinds of shots. I'm a part-time player, and these guys are incredible.
What are your future plans as far as the Senior Tour?
I'll bowl once in a while like I have been doing. I have to work for a living. I work a normal, paying job like most everybody. But to go out here and do this everyday for a living, I would have to lose about 70 or 80 pounds and get in great physical condition because you notice that the guys that are out there, for seniors, they're really good. I keep saying it: People don't realize how good they are until you come out and compete with them—then you will find out how good they are!