Photo Gallery — December 2003 / January 2004
IN THE CURRENT ISSUE OF BOWL MAGAZINE....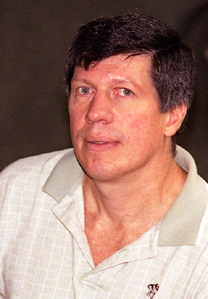 In 2002-2003, NCABA Hall of Famer Mark Glover tops the Nation's Capital Area Bowling Association Official Ranking for the sixth time in his career.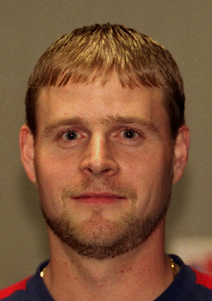 Barry Wallace is the subject of the "Mini-Bio."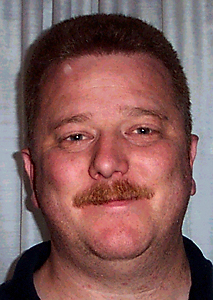 Jim Einhorn Jr. offers "The Best Bowling Tip I've Ever Received."



















---
2003 NCABA/WDCAWBA HALL OF FAME INDUCTION CELEBRATION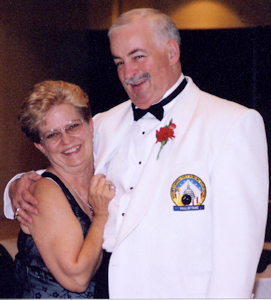 2003 WDCAWBA Hall of Fame inductee Sharon Weber appears with NCABA Hall of Famer Al Zeh.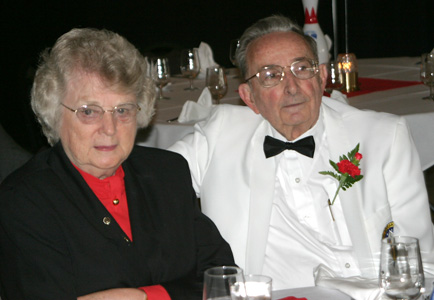 Louise and NCABA Hall of Famer Henry Fankhauser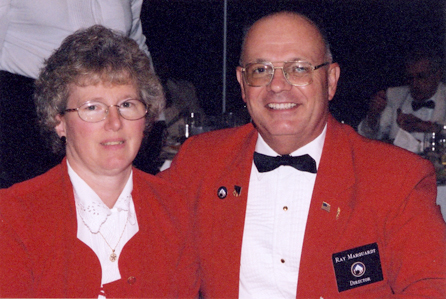 Debbie and Ray Marquardt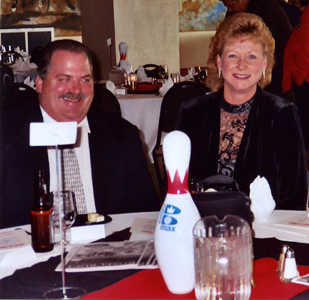 Tom and Dawna Taylor



















---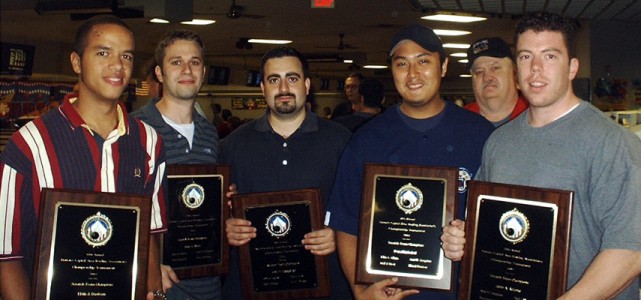 The "Fire in the Hole" fivesome won the scratch team title at the 2003 NCABA Championship Tournament with a 3,249 total. Championship plaque-holding teammates included (from left) Elvin Davidson, Nick West, Amir Zagarian, Pera Limtrakul, and John Adams. (NCABA Director Mark Bennett appears behind Limtrakul and Adams.)



















---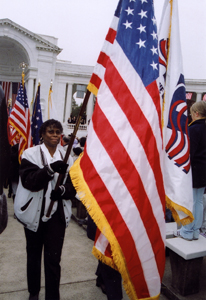 WDCAWBA Vice President Jane Andrews served as a BVL representative in the Presidential Honor Guard at Arlington National Cemetery on Veterans Day.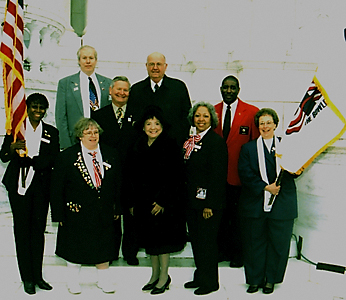 Participants in the Veterans Day ceremony included (front row) Jane Andrews and Carol Gauthier of WDCAWBA, BVL board member Elaine Hagin, Barbara Vaughan of WDCAWBA, and Donna Laughlin of Ft. Collins (Colo.) WBA; (middle row) Roger Dalkin of ABC and Ronald McGregor of NCABA; (back row) NCABA's Tom Dale Jr. representing the Virginia State BA and BVL board member Gary Berke.


















---
AT BOWL AMERICA DRANESVILLE....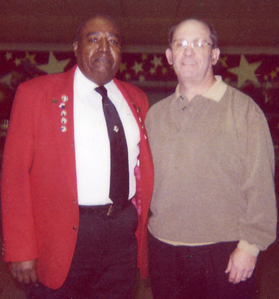 Director Tim Bailey (left) appears with Vincent Mullally, who recorded a 299 game.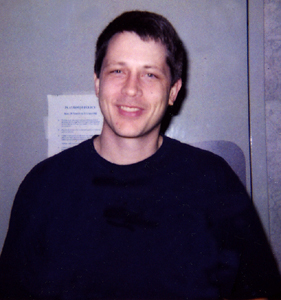 Randy French also scored a 299. (Photo by Tim Bailey)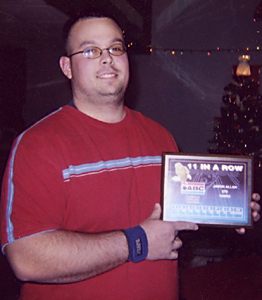 Jason Allen earned an ABC 11-in-a-Row plaque while rolling a 279 game. (Photo by Tim Bailey)


















---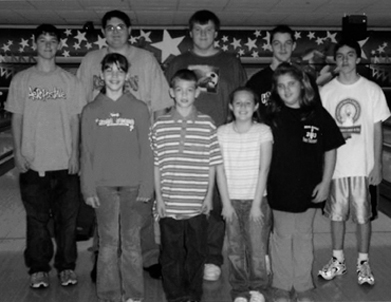 Winners at the 2nd annual Youth Handicap Scholarship Tournament hosted by Bowl America Woodbridge included (front row, from left) Jessica Wallace, Ricky Wallce Jr., Samantha Wallace, and Rhianna Faucette; (back row) Jeremy Fines, Tony Firth, Jacob Vannoy, Jeremy Crookston, and Sean Crookston. (Photo by Ted Gruszkowski)


















---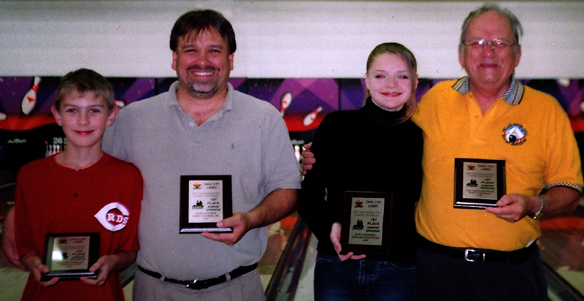 At AMF Dale City, Youth-Adult doubles champions (from left) John Snyder Jr. & John Snyder Sr. and Dawn Demsko & Ted Gruszkowski.























Photo Gallery — October/November 2003

Photo Gallery — August/September 2003

Photo Gallery — Summer 2003

Photo Gallery — April/May 2003

Photo Gallery — February/March 2003