Photo Gallery — February/March 2003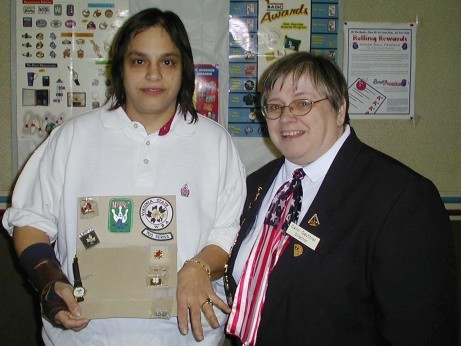 In the Friday Early Mixed league at Woodbridge, Docie Whitlock (left) displays the awards received for her perfect game and 733 series rolled Nov. 1, 2002—a 300 game charm and 700 patch from the Virginia State Women's Bowling Association (VSWBA), 700 pins from the Washington, D.C. Area Women's Bowling Association and the Women's International Bowling Congress (WIBC), a watch from WIBC for bowling more than 100 pins over average for a game, and a WIBC patch for 125 pins over average for a series. Director Carol Gauthier stands alongside.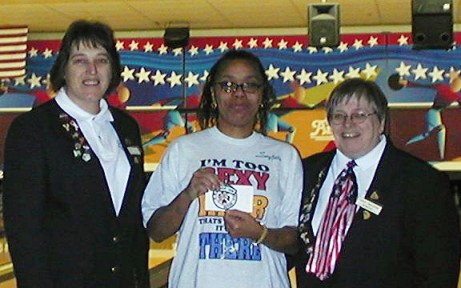 Meanwhile, Shirley Ginwright (center) receives a VSWBA patch for her 647 series bowled Jan. 3, 2003 (presented by Directors Wendy Bruce [left] and Carol Gauthier).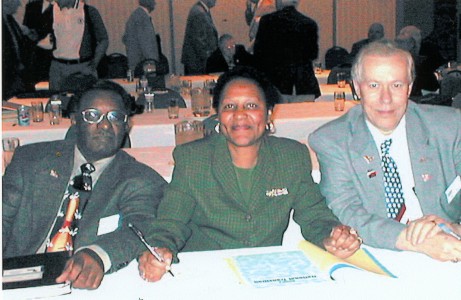 ABC Director Ford Mason (left), WDCAWBA President Dee Poindexter, and NCABA Past President/ABC Director-at-Large Tom Dale Jr. attended the meeting earlier this season at Bowling Headquarters in Greendale, Wis., that approved the proposal for the United States Bowling Congress single membership organization.