Photo Gallery — Summer 2003
IN THE CURRENT ISSUE OF BOWL MAGAZINE....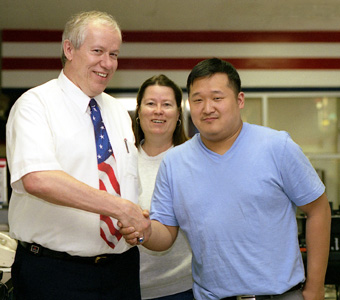 Jae Choi (right) talks about his first year as general manager of U.S. Bowling in the BOWL Magazine Interview. NCABA Past President and ABC Director-at-Large Tom Dale Jr. appears with Deborah Smith, the center's computer operator.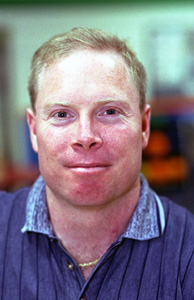 Joe Tremper of Laurel, Md., who set a new NCABA series record with his 874 at AMF Laurel on April 14, is the subject of the "Mini Bio."
















Derek Payne, who recently tossed an 851 series at Crofton, provides "The Best Bowling Tip I've Ever Received."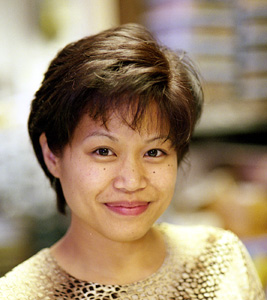 WDCAWBA member Ann Ampley is one of five individuals appearing in "The Question:" feature.

















---
WASHINGTON, D.C. AREA WOMEN'S BOWLING ASSOCIATION
ANNUAL MEETING HIGHLIGHTS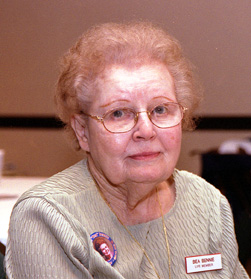 WDCAWBA Hall of Famer Bea Bennie, who was inducted into the Women's International Bowling Congress Hall of Fame April 27 in Reno, Nev., was honored at the annual meeting.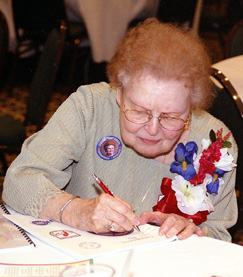 Mrs. Bennie autographed numerous program booklets.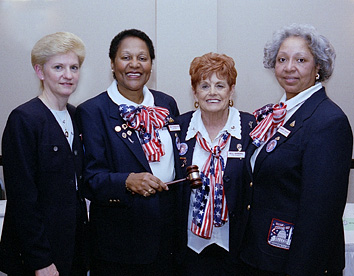 WDCAWBA President Deloise Poindexter (second from left) and President-Elect Barbara Vaughan (right) appear with Past Presidents Sue Allen (left) and Nell Manning.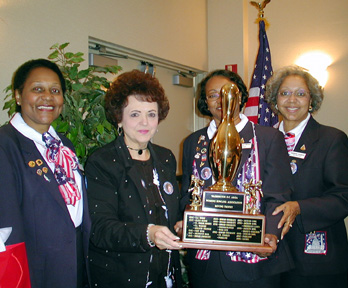 Delores Gildea (second from left), secretary of the Tuesday Tryers league at AMF Laurel, accepts the WDCAWBA Roving Trophy for her center to showcase for the next 12 months for its having the most representatives at the annual meeting. President Poindexter (left), Director Lillie Eason-White, and President-Elect Vaughan join in the presentation.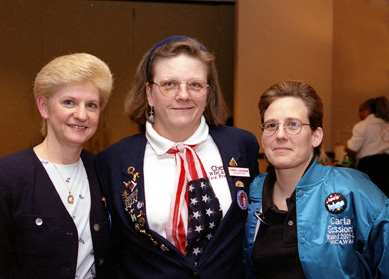 WDCAWBA Past President Allen (left) appears with Cheryl McGraw (center, who since has resigned her position as second vice president), and Delegate Carla Sessions, the association's ninth-ranked bowler for 2001-2002 who captured the June 14-15 Virginia Bowling Queens event at Fort Belvoir.
















---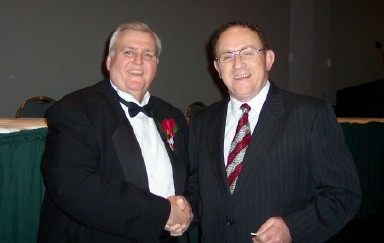 NCABA Executive Director Ray Brothers (right) extends congratulations to 2003-2004 American Bowling Congress President Alton Forbes of Chesapeake, Va., at his installation dinner in Virginia Beach.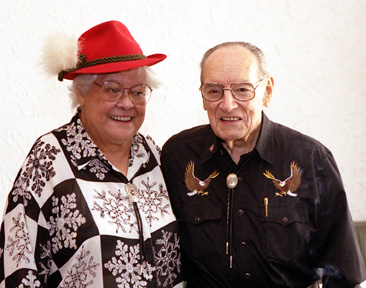 President Peggy Varney and Secretary-Treasurer Bert Sweigert of Senior Mixed Gray at Falls Church enjoy a moment at the conclusion of their league's end-of-season awards luncheon at the Italian Cafe.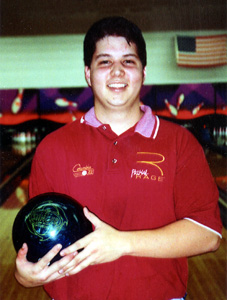 Eric Fisher of Waldorf, Md., earned a $200 scholarship for winning the Vir-Mar District YABA 600 Club Tournament of Champions at AMF Dale City. (Photo by Ted Gruszkowski Jr.)
















Photo Gallery — April/May 2003

Photo Gallery — February/March 2003