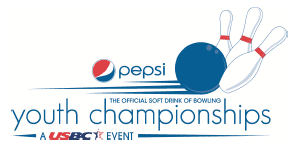 Coach/League Official,
Attached is the information for this year's Virginia State Pepsi USBC Youth Bowling Championships. Information includes cover letter, November qualifier form, State Level rules, and State Level qualifier form.
Per USBC, the tournament is now a SCRATCH tournament only in ALL divisions.  The divisions have been changed to include additional divisions and are based solely on the bowler's birthday, not their ages as of 1 August.  The champions in both the U15 divisions and both the U20 divisions will advance to the North Pointe Junior Gold Championships.
Otherwise, format remains the same as last year with all LEAGUE LEVEL qualifiers advancing to the STATE LEVEL.  STATE LEVEL will again be held at AMF Hanover in Mechanicsville, Virginia outside Richmond.  Dates will be:
April 27 and 28
May 4 and 5
May 11 and 12
Information can also found at http://www.bowl.com/pepsiyouth/.
Check under 'Information' tab for links.
Pepsi 2012-3 CoverLetter (pdf)
Pepsi 2012-3 NovemberQualifierForm (pdf)
Pepsi 2012-3 StateQualifierForm (pdf)
Pepsi 2012-3 StateQualifierForm (excel)
Pepsi 2012-3 StateRules (pdf)