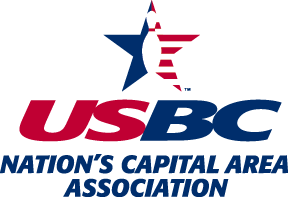 9315 Largo Drive West, Suite 110
Largo MD 20774-4762
301/499-1693 • 301/499-5927 (fax)
Map • eMail


Site Index
Tournaments • Secretary's Corner


TO RECEIVE THE LATEST NCAUSBCA NEWS ...



2020-2021 ANNUAL AVERAGES
DOWNLOAD TO YOUR PC, TABLET, OR SMARTPHONE!
ADULT AVERAGES: 2019-2020

ALSO:
SEARCHABLE YOUTH AVERAGES



BOWL Magazine's
"Our Back Pages"


2022 Youth Invitational Scratch Singles Tournament
BLANEY, AHMED, BURRELL, RAY LEAD DIVISIONS
AS FIELDS ARE CUT TO 16
ROUND 3 SATURDAY AT BULL RUN


* * * *

NCAUSBCA Youth 600 Club Winter Singles Tournament
January 30, 2022 (RESCHEDULED DATE)
Bowl America Burke
ENTRY FORM


NCAUSBCA 58th Annual
Youth Championship Tournament
February 26-27, March 5-6, 2022
Bowl America Shirley
ENTRY FORM


* * * *

Walt Steinsiek's "Cartoon of the Week"

* * * *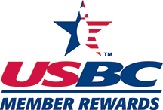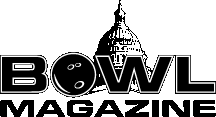 CURRENT ISSUE



SINGLE-PAGE VERSION

SPREAD VERSION

Photo Gallery • Past Issues


Extended Coverage

Association Info


NCAUSBCA Award Applications
ADULT • ADULT "BONUS" • YOUTH • YOUTH HONOR
TRIPLE CROWN



---
CAN A 16-YEAR-OLD BOWL
IN A USBC ADULT LEAGUE?
No. USBC Adult membership is available to individuals
18 years or older. Any league which allows youth to bowl must
be certified as an Adult/Youth league. In any Adult/Youth league,
all members 18 years of age or older must have completed
a U.S. Center for SafeSport training within a year prior to
the time the member joins the league or immediately thereafter.
In addition, all league officers must be a Registered Volunteer.
---
Q&A on Rerate Procedures and Related Topics
OFFICIAL RERATE LIST
USBC Q&A on Position Matches
USBC Playing Rules & Commonly Asked Questions
Bowl TV
---
COVID-19:
What should a league do if....?


League, tournament, and association
Frequently Asked Questions
concerning COVID-19


---