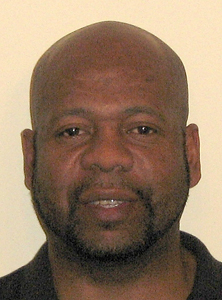 Gary E. Mixon, a native of San Antonio, Tex., began bowling at the age of 13. It was during that time he developed a fondness for the game. He gained inspiration from viewing bowling competitions that spotlighted six-time Professional Bowlers' Association "Player of the Year" Earl Anthony during the 1970s and 1980s.
Gary began to take his bowling more seriously in the late 1990s. He has traveled the country participating in leagues and tournaments in such cities as Dallas, Tex., Ft. Lauderdale, Fla., New Brunswick, N.J., Reno and Las Vegas, Nev., and Charleston, S.C. It was during this time that Gary saw his bowling ability escalate. He has accumulated 12 300 games, two 800 series, numerous 279 and 268 games and all spare games. Gary currently holds a 223 average. He placed 44th in the TNBA Eastern Regionals, which is a handicap tournament, and he also bowled a 300 in the FAA tournament in New Jersey.
He currently resides in Upper Marlboro, Md., with his wife, Denise, and his son, Gary B.
— Marion Massey