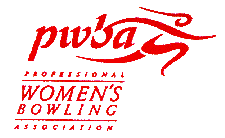 PWBA Regional Report
By Jim Goodwin
Sanders Meets Players In Little Rock — Steve Sanders, owner of Pinacle Events, who is considering a purchase of the PWBA, traveled to Little Rock, Arkansas October 10-11 to meet with players at the PWBA Arkansas Southwest/Midwest Joint Regional Open.
Sanders met with all players from 5:30 - 7:30 p.m. Friday evening October 10, and then had another dinner meeting with a few touring players, and a breakfast meeting the next morning with a few top regional players before going back to New York.
Sanders shared his vision and business plan with the players, and answered their questions and concerns, and told them that his meeting with Bowling Inc on October 8 went very well.
A few things Sanders revealed in the meeting (if he makes the deal):

He will employ a staff large enough and with qualifications to promote the organization and sell sponsorships, perhaps as many as 25 people eventually.
An extensive schedule will be the goal for both the regional program and the tour, with as many as 20 tour events and 16 regional events in all six regions.
He still believes it makes sense to have a men's senior tour combined with a women's tour, but he acknowledged that women's sports programming is more desirable to ESPN and other television sports outlets.
A women's/seniors tour might consist of 20 women's events and 4 women's/seniors events. Players would not bowl together except on the four women's/seniors events.
He thinks it's important to build membership and promote all aspects of PWBA and would add money to regional events and tour events on a proportionate level.
Some of the tour players expressed that they still thought the PBA might be better suited to take on the women's tour. Sanders suggested to them that they meet with the PBA and see what they have to offer.
At this point, it appears that Sanders decision will be based on the outcome of his upcoming meetings with ESPN and on a commitment for industry support from Bowling Inc. and Strike Ten Entertainment. His deadline for making a final decision is December 10, but he said he thinks he'll make it by November 15.
Stanbrough Wins High Scoring Event — Tiffany Stanbrough won her 6th regional title at the new Millennium Bowl in Little Rock October 12, and she defeated some of the top players in the sport to earn the $1,600 top prize. In the final match, she defeated Anne Marie Duggan 2-1 for the title. The scores in the championship match were 238-226, 199-241, and 258-203. Duggan earned $1,000 for second place.
Because we were in a brand new center (Millennium Bowl opened in August) with new lanes and new pins, we expected the scores to be high, and they were. It took a 219 average to make the top 16, and there were five 300's and three 800 series. Perfect games were rolled by Duggan, Kendra Gaines, Marianne DiRupo and two by Lil Johnson. Gaines, DiRupo and Stanbrough also rolled 800's — DiRupo 300-815 and Gaines a 300-811. Stanbrough didn't roll a 300, but she finished the nine game qualifying round with games of 279-279-289 for an 847, a new Arkansas state record for women.
New Format Goes Well — For the first time in the PWBA regionals, a best 2 of 3 match game format was used. Thanks to a generous sponsorship by Shane Gillmore, Millennium Bowl, and sponsors Budweiser, Storm, Brunswick and a few others of $6000 added, the top 16 players advanced to the finals, where they bowled best 2 of 3 game matches. The new format was enjoyed by the players and fans, and the timing was also very good. On Saturday, the nine game qualifying was over by 2:30 p.m., giving the players a good break before the pro-am squads at 6:00 and 8:00 p.m. Sunday's match play started at 9:00 a.m., and the event was over about 2:30 p.m. giving the players plenty of travel time toward home.
Storm Ladies and Seniors Mixed Doubles needs your support — On October 24-26, the PWBA Northeast Region will conduct its first women's and senior men's mixed doubles at Chuck and Nancy Fairchild's A Plus Family Bowl in Youngstown, Ohio. Chuck reports that as of today only 20 teams are entered, with 48 spots available, so if you are thinking about bowling, get your entry in soon. Chuck also reports that Steve Sanders has donated a free entry into the January Super Bowl Mini Eliminator for the top male and female qualifiers in the event. For more information, call Chuck or Nancy at (330) 792-2173 or (330) 782-4877.
Jonesboro will be final event for Southwest and Midwest Regions — November 7-9, another joint regional will be held at Jonesboro Bowl in Jonesboro, Arkansas for the Southwest and Midwest Regions. Very few entries are in today, but the deadline isn't until October 27. Please try to bowl in this new event. Chris James at Jonesboro Bowl reports today that the pro-am is looking very good and everyone in Jonesboro is really looking forward to the event. This center has conducted eight PBA regionals, so the folks there know what it takes to have a successful event. The pro-am for this event will be only one squad on Friday night, and the finals will be best 2 of 3 match play with a bracket for the top 16.
The Western Region — will wind up its 2003 season with an event at Fantasy Lanes in Indio, California November 7-9. Several Western region events are already scheduled for 2004. Two events are already on tap for January, at Vandenburg AFB California and in San Diego.
The Southeast Region — will have two more events this year, the first in Boynton Beach, Florida October 31-November 2, and the SE will conclude its 2003 schedule with a tournament in Florence, South Carolina November 14-16.
No More Snail Mail in 2004 — For the past couple of years, we have been phasing out mailing information and entry forms to players, and in 2004, we will only mail to those who notify us that they do not have access to email, which is very few. This savings will allow us to put more funds into promotional items and upgrade events like the RPC and the Legends Banquet.
UPCOMING REGIONAL SCHEDULE (October/November)
Oct 31-Nov 2 AMF Boynton Beach, Boynton Beach, FL (SE)
Nov 7-9 Jonesboro Bowl, Jonesboro, AR (SW) (MW)
Nov 7-9 Fantasy Lanes, Indio, CA (W)
Nov 14-16 Southgate Lanes, Florence, SC (SE)
Questions? Contact our regional directors:

Jim Goodwin (Southwest & Midwest) — 972/771-0069 ... pwbasw@aol.com
Sandi Holder (Western) — 805/683-2378 ... pwbawr@aol.com
Mimi Lambert (Southeast) — 850/243-4503 ... pwbase@aol.com
Chuck Fairchild (Northeast) — 330/792-2173 ... pwbanedir@yahoo.com
Paul Kreins (Northwest) — 206/417-1463 ... pwbanw@aol.com
Regional Program Office — pwbarp@aol.com



H1>PWBA Regional Report

By Jim Goodwin




We're Still Here — A national press release went out Monday to assure everyone that all PWBA regional events remaining on the schedule for fall and winter will be held as scheduled. Not only that, but our regional directors are already working on a new schedule for next year. Hopefully, many of the touring players will bowl in our events and pro-ams to keep their game sharp in anticipation of a new tour in 2004.

Falzone Bids Farewell — August 22 was the last day on the job for PWBA President John Falzone, and he sent a short email to the players on the day of his departure. In the note, he said, "I want all of you to know how proud I am to have represented the greatest women bowlers in the world. You are not only the greatest women bowlers in the world, you are the finest group of people I have ever known."

Big Events This Labor Day Weekend — Not only are we still going, we're cookin! Speaking of cooking, we are headed to New Orleans today for a new event at Rainbow Lanes in Harvey. Proprietor Willie Mendez is very excited about hosting this new event, and he tells us he's got food in the paddock and welcome gifts for every player, and the pro-am is shaping up well. In Columbus, Ohio Proprietor Nellie Glandon is also getting ready for a nice event at Western Lanes, her pro-am is also looking good. Look for the results of both of these holiday weekend events in press releases and next week's newsletter.

We Want Your Input — With PWBA at a crossroads, the regional directors are all busy re-evaluating our systems and programs. We had a very productive meeting in Las Vegas in August during the RPC, and we are making plans for the near and distant future. You can help by giving us your thoughts on the PWBA regional program - let us know what you like, and what you don't like, because no matter what happens, changes are coming. We are always striving to make things better, and we sincerely want your constructive criticism and ideas, so please take a day or so to think about it, and then give us some help. We promise to listen, and to give every good idea thoughtful consideration.

Ball Companies May Help — At least three major bowling ball companies have expressed an interest in getting more involved in our regional program, and we will be talking with all of them in the future. We believe we have a lot to offer them on the grassroots level, and until a new national tour forms, we can help get the word out about new products pretty effectively.



UPCOMING REGIONAL SCHEDULE (August - November)
August 29-31
Rainbow Lanes, Harvey, La. (SW)
Western Lanes, Columbus, Ohio (NE)
Oct 3-5
Spare Time Lanes, Decatur, Ill. (MW)
October 10-12
Millennium Bowl, N. Little Rock, Ark. (SW) (MW)
October 24-26
Storm Ladies & Legends Mixed Doubles, A-Plus Family Bowl, Youngstown, Ohio (NE)
Oct 31-Nov 2
AMF Boynton Beach, Boynton Beach, Fla. (SE)
Nov 7-9
Jonesboro Bowl, Jonesboro, Ark. (SW)
Fantasy Lanes, Indio, Calif. (W)
Nov 14-16
Southgate Lanes, Florence, S.C. (SE)
Admiral Robinson Recreation, San Diego, Calif. (W)
Questions? Contact our regional directors:

Jim Goodwin (Southwest & Midwest) — 972/771-0069 ... pwbasw@aol.com
Sandi Holder (Western) — 805/683-2378 ... pwbawr@aol.com
Mimi Lambert (Southeast) — 850/243-4503 ... pwbase@aol.com
Chuck Fairchild (Northeast) — 330/792-2173 ... pwbanedir@yahoo.com
Paul Kreins (Northwest) — 206/417-1463 ... pwbanw@aol.com
Regional Program Office — pwbarp@aol.com
PWBA Regional Report
By Jim Goodwin
We're sad, but we will go on — Monday's announcement by the PWBA's Rockford office that the fall swing for the national tour is cancelled due to lack of operating funds is sad news for women's pro bowling. However, the Texas-based PWBA Regional Program office is still open for business, and all PWBA regional events scheduled for this fall and winter will be held as scheduled.
"We continue to encourage the regional program, and we're happy that the regional events can continue to bring PWBA to the fans and pro-am bowlers on a grassroots level," said PWBA Chairman John Sommer, who vowed to explore all options to start a new tour season in 2004. PWBA Regional Program Director Jim Goodwin is also upbeat about the future of women's pro bowling. "We are proud to be a part of women's pro bowling," said Goodwin, "and we will continue to bring great events with both national and regional players to as many markets as we can. We're sad about this setback, but we have no doubt a better and more popular tour will eventually develop, and we'll support it in any way we can in our six regions."
We're striking out with home runs — There is much good news to be reported. First, the Luci Bonneau Memorial Southwest Region Mixed Doubles in Houston was another roaring success! This special event, sponsored by Storm Bowling Products, was sold out with 128 pros and 336 pro-am entries for the third consecutive year. The title went to 2001 Southwest Rookie of the Year Genie Franklin, The Colony, Tex., and Wes Malott of Round Rock, Tex. It was Genie's first PWBA regional title. And the really good news, thanks to great efforts by events promotor Donna Conners, Storm owner Barbara Chrisman, and many others: The event raised over $25,000 for breast cancer research, bringing the four-year total to over $85,000. In Houston, Malott, a former PBA regional pro champion, rolled the second highest series ever in ABC/WIBC sanctioned competition, tossing a 2,433 in the nine-game qualifying round, a 270.3 average.
Dawn Fay wins regional — In Aberdeen, Md., August 8-10, another first PWBA title went to Dawn Fay, Manassas Park, Va. The pro-am in Aberdeen was also very successful drawing over 200 entries. ... In Goleta, Calif., Dede Davidson added another regional title to her impressive resume in the Zodo's event August 8-10. In that event, Tenelle Milligan, who won the Memphis tour stop only a month ago, finished second, and third went to amateur Missy Bellinder who won the PWBA Regional Players Championship in Las Vegas August 4.
This weekend August 15-17, Southeast Region director Mimi Lambert reports that the mixed doubles at Barbara Batt's Cassat Batt Bowl in Jacksonville, Florida is full at 96 players and a waiting list and pro-ams are filling fast. ... Mimi also reports that the Bridgeport, Ala., scheduled for September 12-14 has been postponed, but a new event in Tennessee may fall into that slot.
The Northeast Region will travel to the famous Riviera Lanes in Akron, Ohio August 15-17, and in Kansas City, the Midwest and Southwest Region will team up for a joint regional event at Gladstone Bowl in Gladstone, Mo.
Northwest Region Seeks New Centers and Sponsors — Now that the long-awaited tour decision has been made, Northwest Regional Director Paul Kreins is aggressively pursuing new host centers and sponsors for future events. Paul is in Portland this week speaking with several proprietors. Anyone who knows of any centers in Washington, Oregon, Idaho, Montana, Wyoming, or Alaska that might host a regional event, please contact or have them contact Paul at 206/317-0981 or via E-mail at pwbanw@aol.com.
The same goes for all PWBA regions — If you know any center interested in hosting a great tournament, have them contact the Regional Program Office 972/771-0069 or E-mail pwbarp@aol.com. Regional events will continue through the end of 2003, and next year's schedule looks very promising for even more great regional tournaments.