Additional images from Bowl for the Cure® Day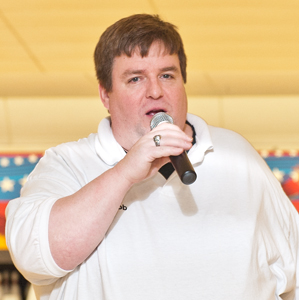 President Robert Ashley III welcomes the participants at NCAUSBCA's 2nd Annual Bowl for the Cure Day at Bowl America Shirley on February 12.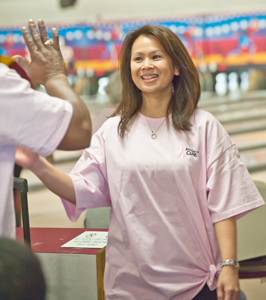 Chau Pran receives congratulations after rolling a strike.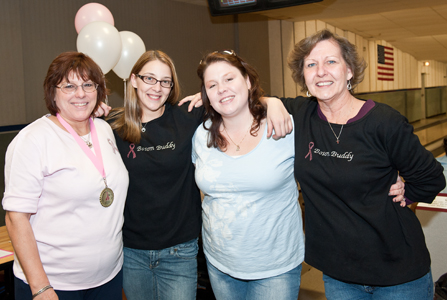 Paul Hensley, Stephanie Sevello, Jannessa Neher, and Joan Dec share a moment between frames.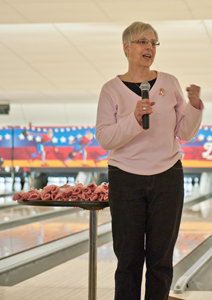 Louise Howell from the Washington, D.C. affiliate of the Susan G. Komen Foundation thanked the bowlers and volunteers for their efforts. She was in attendance to provide hand-outs and additional information about getting involved.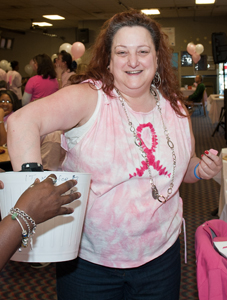 After winning one of the raffles, Stacey Elias selects the ticket of the next winner.






















Cakes and cupcakes were among the food items available for purchase.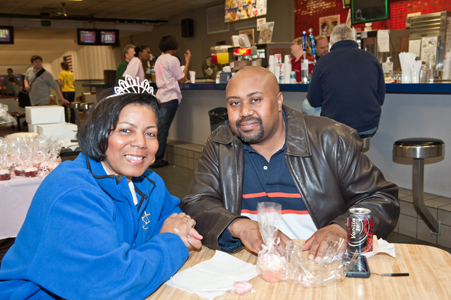 Robin Holt, who prepared some of the food items, appears with Charles Dyson.






















This year's event again featured in-line dancing on the approaches.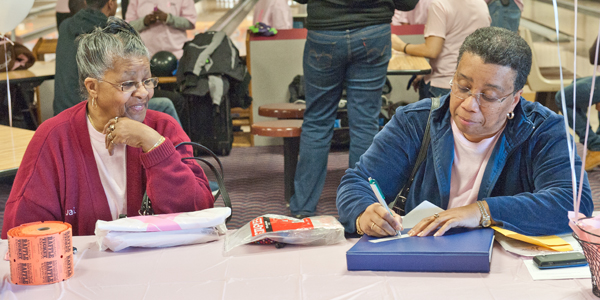 Eva Baker and Yvonne Humphries handled the check-in procedure for the participants.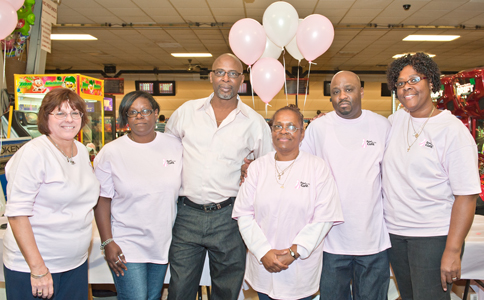 Members of the Bowl for the Cure Committee included (from left) Paula Hensley, Melissa Cromartie, Chairman Ronald Holton, Judi Butler, Darron Mayes, and Tavawyaha Batts.